Having become a carer for her partner Joe at just 25, Megan is still coming to terms with the challenges they are facing. But thanks to the Legion and the Invictus Games, the couple have found a vital support network.
Megan and Joe met in August 2014 at a rugby game at Twickenham.

Former Lance Corporal Joe served in the Army for seven years before being medically discharged in 2016 following a shoulder injury.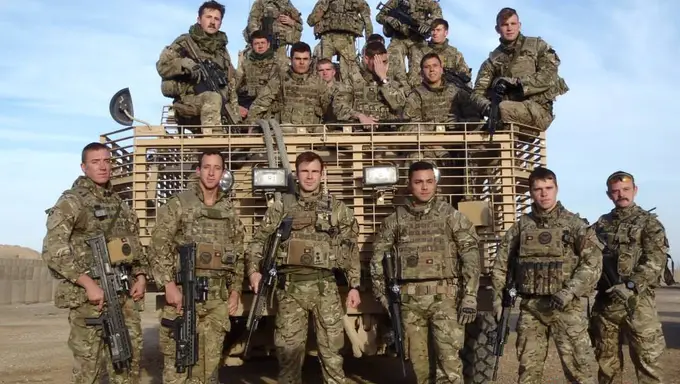 He dislocated his shoulder in 2013 whilst out in Afghanistan, but it was left untreated for three months.

Around a year after returning from Afghanistan, Joe had his first operation to fix a small ligament tear that medics suspected to be the cause of the pain.
Unfortunately it didn't help at all and Megan became his full-time carer as his condition deteriorated.

Five years on, following various operations and medications Joe is expecting to have his arm amputated within the next year.
Living with constant pain
During those five years Joe has lived with constant and chronic pain, which has also left him with a brain injury.

"It all got very serious, very quickly," says Megan.

When I met Joe, I would have never imagined I'd end up being his carer at age 25.
In 2017 Joe was at his worst; he'd lost weight, stopped going out, and became very reclusive.

"Joe turned to me in September 2017 and said he wanted to die, that he had had enough of living with the constant pain and brain injury and couldn't do it anymore," says Megan.

"I knew being stuck in the house wasn't helping and that it would take something extreme to turn him around."

Applying for Invictus
Joe had always been into sport so Megan encouraged him to apply for the Invictus Games. After attending a swimming taster session life changed dramatically with Joe going out training two or three nights a week.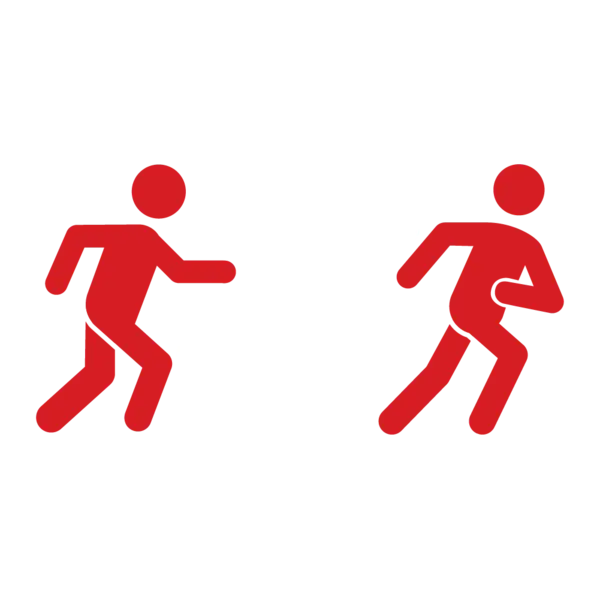 196
We funded 196 families and friends of UK Team competitors to attend the 2018 Invictus Games in Sydney.
"Through Invictus he got his confidence and independence back, which in turn was a relief for me," explains Megan.

"When you know somebody relies on you for almost everything, it can be really hard to still find a way to have independence without feeling huge amounts of guilt."

In October 2018 Joe travelled to Sydney to compete in the Invictus Games.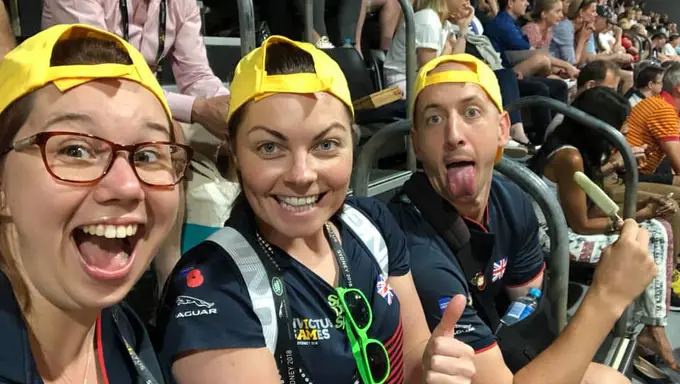 With our support Megan was able to travel to Sydney to support Joe. it also gave her the chance to meet partners of other competitors.

"I can't explain how much Invictus has helped us both. It's always been difficult speaking to friends about our situation as they can empathise, but they can never understand," says Megan.
"Meeting other partners through Invictus who are in similar situations was amazing, they just get it.

"Our partners may have different injuries or illnesses, physical or mental, but we're all in the same boat.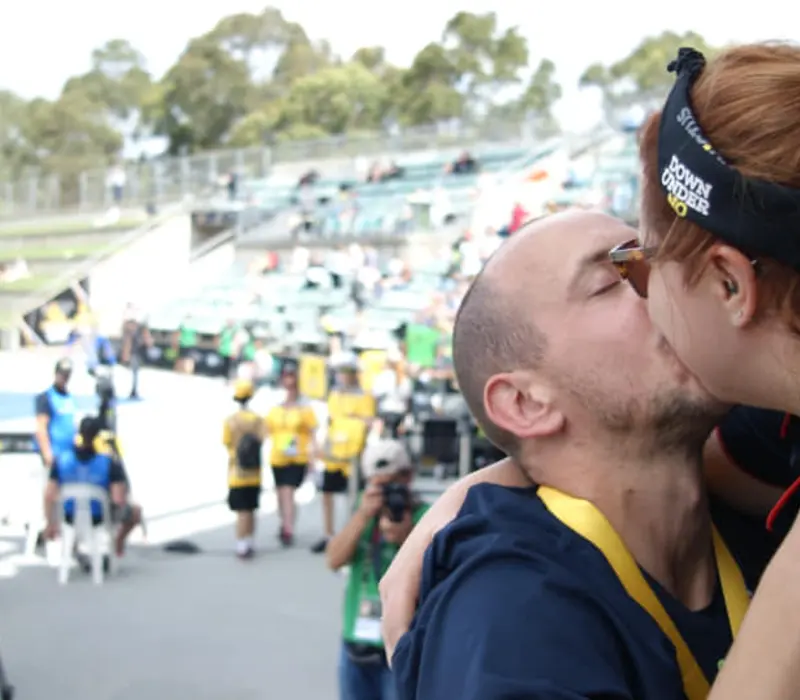 It's given both Joe and I the best support network we could have asked for.
Joe's eyes are now set on the next games, and he is busy training in-between work.

For Megan, meeting families through Invictus has been invaluable, but has also helped her admit that caring for Joe has a huge impact on her.

"I can't keep saying everything is fine, because it's not," she says.

Would I rather not have these worries and not have Joe? Definitely not.
"I find it hard to moan or admit that I've had a bad day, because what Joe's going through is always worse.

"Joe and I haven't been on a date to a restaurant or café in years. We can't go to a party, out to a bar, or do any of the 'normal' stuff that couples do, and that is hard.

"I'm still coming to terms with what our life is going to look like, and the difficulties we will always have, but would I rather not have these worries and not have Joe? Definitely not."